Born in La Paz, Bolivia, Xavier was awarded an M.Sc degree in Engineering Geology from the University Of San Andres in 1968, followed by a Diploma in Mining and Exploration from the Montanistische Hochschule in Austria. He later obtained a Graduate Diploma in Engineering from Wits' Leadership in Coal Technology Programme and an M. Engineering degree from Wits in 2002.

Xavier has been involved in coal since 1977 and established the Geological Survey's National Coal Database (NCDB) which he managed from 1979 until 1989. After a brief time with General Mining (Genmin) as IT Exploration Manager, in 1995 Xavier joined the Minerals Bureau – Department of Minerals and Energy as Chief Mineral Economist for Coal and Hydrocarbons. In 2007, he was employed as Coal Senior Analyst at Wood Mackenzie, a global energy company involved in coal consulting and research in Southern Africa. Since 2009, Xavier has been consulting privately through XMP Consulting.

During recent years, he has actively promoted South Africa's coal mining industry through his involvement in government and industry decision-making groups. He lectures at the Universities of Johannesburg and the Witwatersrand as well as to private companies on various aspects of the local coal industry, including coal reserves, economics, quality, marketing and clean coal technologies. Xavier possesses extensive experience in South Africa's coal reserves and resources. His main tasks comprise the optimisation of coal utilisation and marketing, the overview of economic empowerment in coal mining, evaluation of coal reserves, implementation of clean coal technologies and problems related to the environmental impact of the use of fossil fuels.

Xavier belongs to several local and international coal committees and groups involved in coal science and technology.

He was awarded the Fossil Fuel Foundation's Coal Annual Prestige Award in 2008.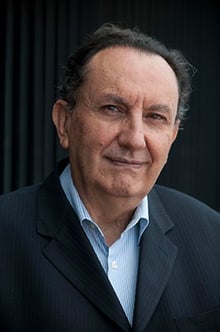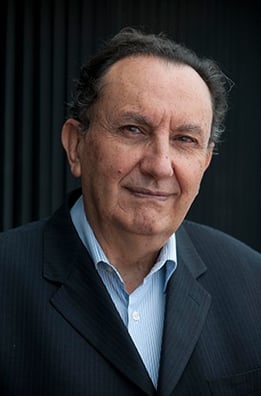 Xavier M. Prevost
Senior Coal Analyst
AUSTRALIA
Aquila Energy
Informa Australia
Linc Energy

BOTSWANA
Asenjo Energy Botswana

CANADA
Forbes & Manhattan – Forbes Coal
SNC-Lavalin

EGYPT
White Sea Consulting

FINLAND
GreenStream

FRANCE
Agence Française de Développement
IEA – CIAB

GERMANY
Deutsche Bank AG
EnBW

INDIA
Adhunik Group
Dalmia Cement
Jindal Mining – Kiepersol Colliery

JAPAN
Marubeni Corporation
Mitsubishi Corporation (Japan)
Mitsui & Co. Europe plc (Japan)
Sojitz Corporation
Suncoh Consultants
SOUTH AFRICA
Anglo Coal
Barloworld Equipment
Bowman Gilfillan
Brandywine Valley Investments
Bureau Veritas
Coalvest
Coffey Mining
Delta Mining
Eco-Industrial Solutions
Eskom
Fer-Min-Ore
Fossil Fuel Foundation
Gemecs
Goedehoop Colliery
Golder Associates
Hatch
Hindsight Investments
IDC
JoyGlobal (SA)
Liketh Investment
Kai Batla
Manhize Projects
MRM Mining Services
MX Mining Capital
Norton Rose
Osho SA Coal
Ovation Capital (SA)
RSV Enco
SASOL Mining (SA)
Siyanda Resources
Tau Rock
Thebe Mining Resources
Thompson Reuters SA
Transnet Ltd
Universal Coal Plc
University of the Witwatersrand
Uzalile - BWIH
Wilhelmsen Ships Service (SA)
Worley Parsons RSA
Vedanta Zinc International (SA)
SWITZERLAND
Castleton Commodities​ Merchant Europe Sàrl

UAE
Dewan Mushtaq Trade

UK
Coaltrans Conferences
Dargo Associates Ltd
IHS Global Ltd
McCloskey Coal
S-RM
Wood Mackenzie
World Energy Council

USA
Arch Coal
Rietvallei Mining